Good Morning! The girls are off to school and I am sitting here with me coffee trying to become a little more human while Beka watches Mickey Mouse - seemed like a good time to post up my most recent layouts! I did these with Haynay's NEW kit releaseed today at
ScrapMatters
- isn't it FABULOUS?!?! And the best news is that it is 25% off this weekend along with the rest of her store!!
I couldn't help but do TWO layouts with it - here they are: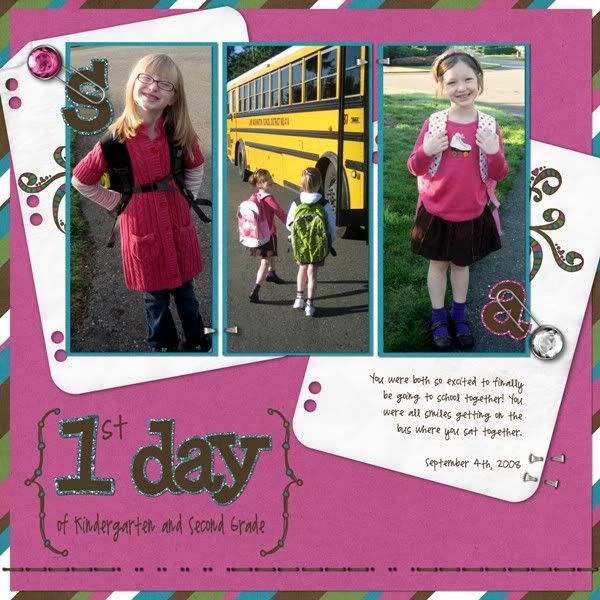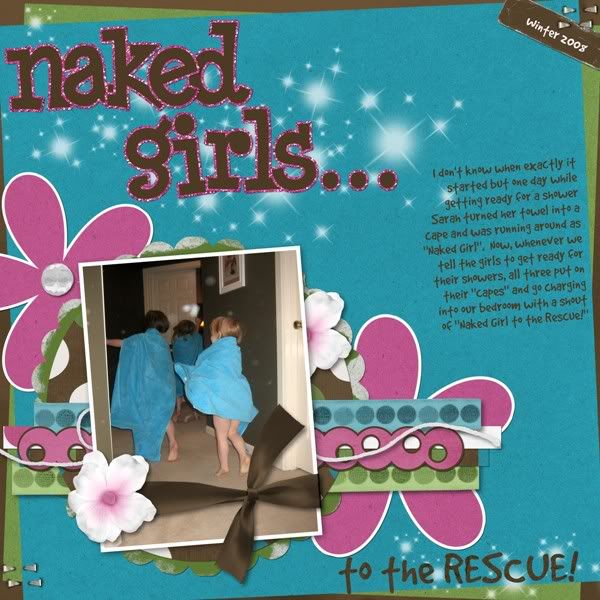 Plus if you head over to
Haynay's Blog
there is a great coordinating freebie and you can check out the cute BOY pages that the rest of the CT did with this amazing kit!
Well, I better get motivated and get my chores done because I am going to be at the ScrapMatters Speed Scrap at 11pm PST - come play along and get a free alpha for participating!
Still Scrappin-